Spine Specialist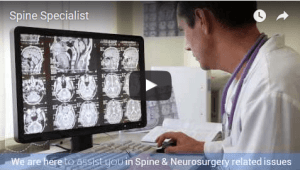 Dr Gilete is spine specialist with expertise in Cervical Disc Replacement, ACDF, lumbar fusion, kyphoplasty and many other different medical and surgical spine solutions.
Dr Gilete personally evaluates your unique case and gives you the best solution to solve your problem.
Dr Gilete is a Spine Neurosurgeon that treats international patients in need of innovative and unique surgeries that could be performed in Barcelona, Spain.
Barcelona is one of the top destinations for medical tourism in the Neuro & Spine field (Spine Center Barcelona). As a fact, Barcelona receives more than 10,000 international patients a year.
Dr Gilete works in high tech clinics in Barcelona with latest innovative technology in Europe and JCI Accreditation. Please visit Hospital Teknon website & Clínica Diagonal website for further information.
Please visit any section to access patient friendly information:
Dr. Gilete and his team aim at offering to their patients, access to the best European medical resources, with the extra benefit of proposing a personal service uniquely designed to their medical needs. Our priority is to provide the most suitable healthcare solutions especially examined to the patients' unique case and warranting that our patients receive the best medical care and attention, in the shortest period possible, with the most resourceful skills and at a significant lower cost.
More and more people have second thoughts when the moment comes to trusting their doctor or assigned doctor and tend to look for other possible solutions for their health problems – in the bottom line, patients seek transparency.
When your wellbeing and life are exposed to any harm, it is strongly advisable to get a second opinion and increasingly more patients are in favor of medical opinions outside their home countries where existent treatments can be more developed and where new treatments and solutions can be available to them.
Our goal is to foster a good and healthy relationship between our patients and Dr. Gilete and his team. When choosing a doctor, the "chemistry" between the two of you must work; you must be able to trust, confide, and tell your doctor about your health issues – and this is what we are good at!